"Are you an accounting company or a finance company?"
The question was addressed to Baskar Ganapathy, co-founder and product head of Numberz. It's an early stage fintech startup with a software product to help small businesses manage their invoices and cash flow.
What makes it different is an add-on feature that lets businesses get a credit line and working capital loans. Baskar explained that managing accounts gave Numberz the credit profile of a business, which made it easier to provide loans.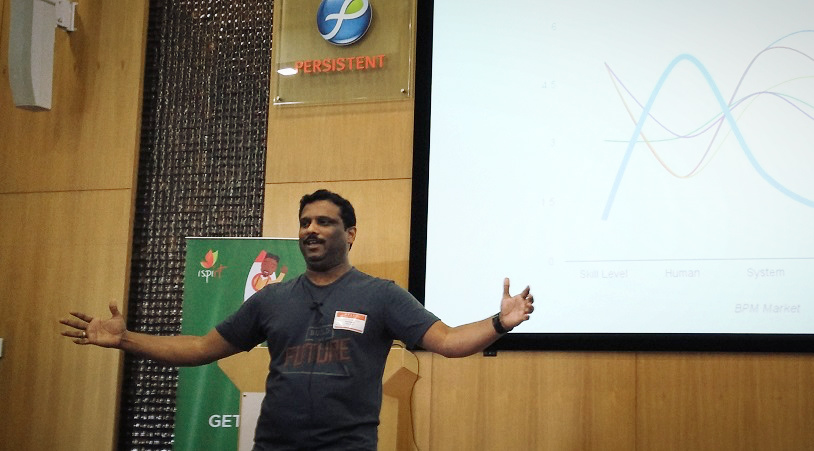 What's more, businesses can not only get loans for themselves through Numberz, but prompt their clients to use it too. It has a GetFinance button to send with an invoice to clients who may need loans to pay their dues.
The problem arises in pitching the product. Accounting tools are many, but a financing avenue through an accounting software product is unusual. Shouldn't this be the highlight instead of an add-on? Hence the question to Baskar on how he was positioning the startup.
The question came from Suresh Sambandam, founder and CEO of Kissflow, one of India's SaaS success stories from Chennai. It provides workflow automation software on the cloud to over 10,000 companies around the world. Suresh knows a thing or two about being razor-focused in pitching a software product.
Don't tell me anything more about your product other than how it is going to solve the client's problem.
A word to the wise is sufficient. Baskar and his co-founder at Numberz, Aditya Tulsian, both worked at Intuit earlier. They led campaigns for adoption of Intuit products like Quickbooks for accountants, and saw a gap in getting small businesses to use accounting software. So the Numberz cashflow management product was a natural extension of what they had done earlier. Now the interaction with Suresh gave them food for thought on positioning their unique financing product for small businesses.
The interaction happened at a bootcamp in Pune organized by non-profit think tank iSPIRT (Indian Software Product Industry Round-Table), whose mission is to transform India from a back office for software services to an innovation hub for software products.
This was the second  in Pune aimed at helping early stage startups looking for product-market fit. ISPIRT holds a similar bootcamp for growth stage companies in Mysore. The bootcamps have a product teardown format for experts to coach startups.
Places like Pune and Mysore are emerging startup hubs which lack the abundance of role models and mentors in India's Silicon Valley, Bangalore, or its SaaS capital, Chennai. Seasoned entrepreneurs and mentors from the bigger hubs of Delhi, Bangalore, and Chennai had day-long interactions with startups who had signed up for the bootcamp in Pune.